A Lake Fishing Resort Experience for the Entire Family
North of Vancouver by Car
Campground by the lake BC Fishing Vacation Our campground by the lake consists of 13 large waterfront sites with power…
With a Lake Fishing Resort experience, summer days are perfect for fishing, boating, canoeing, hiking , biking, swimming, and horseback riding. A perfect setting for photography, take time to view the wild life. Tall Timbers Resort is a great destination for bird watchers! At Tall Timbers Resort we have enjoyed hosting many Family Reunions. We look forward to hosting your special event! Make your reservation today!
A few things our customers say...
We value all feedback from our customers and with pleasure, we publish them online.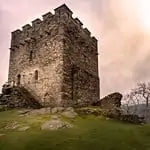 "It was warm and cosy at night and I think that was the best sleep I had in 6 months when I stayed there..."
"If you're looking for a relaxing nature getaway & go fishing for trout, we highly recommend Tall Timbers Resort."
"I called the cabin my Glamper as it has everything you need to make you feel cozy and right at home. We didn't leave before we booked our next Stay!"
The Watch Lake / Green Lake Annual Fishing Derby is the first weekend of June. Come join the fun, with lots of cool prizes. Now is the time to make your reservation to stay with us, we are now accepting reservations for the 2023 and 2024 season. We look forward to seeing all our regular customers as well as making new friends at Tall Timbers Resort!